Are you taking advantage of the Peckham Industries Customer Portal and E-Billing system?
In your Customer Portal account, you can access your account balances, purchase history, and account activity as well as e-billing.
To enroll, begin by accessing your Customer Portal account. If you do not already have a Peckham Industries Customer Portal account, click here to join.
Once you have accessed the portal, continue by clicking "Update Billing Contact Info" to update the email address and proper contact information.  This will ensure that your invoices are sent directly to you or the person you designate.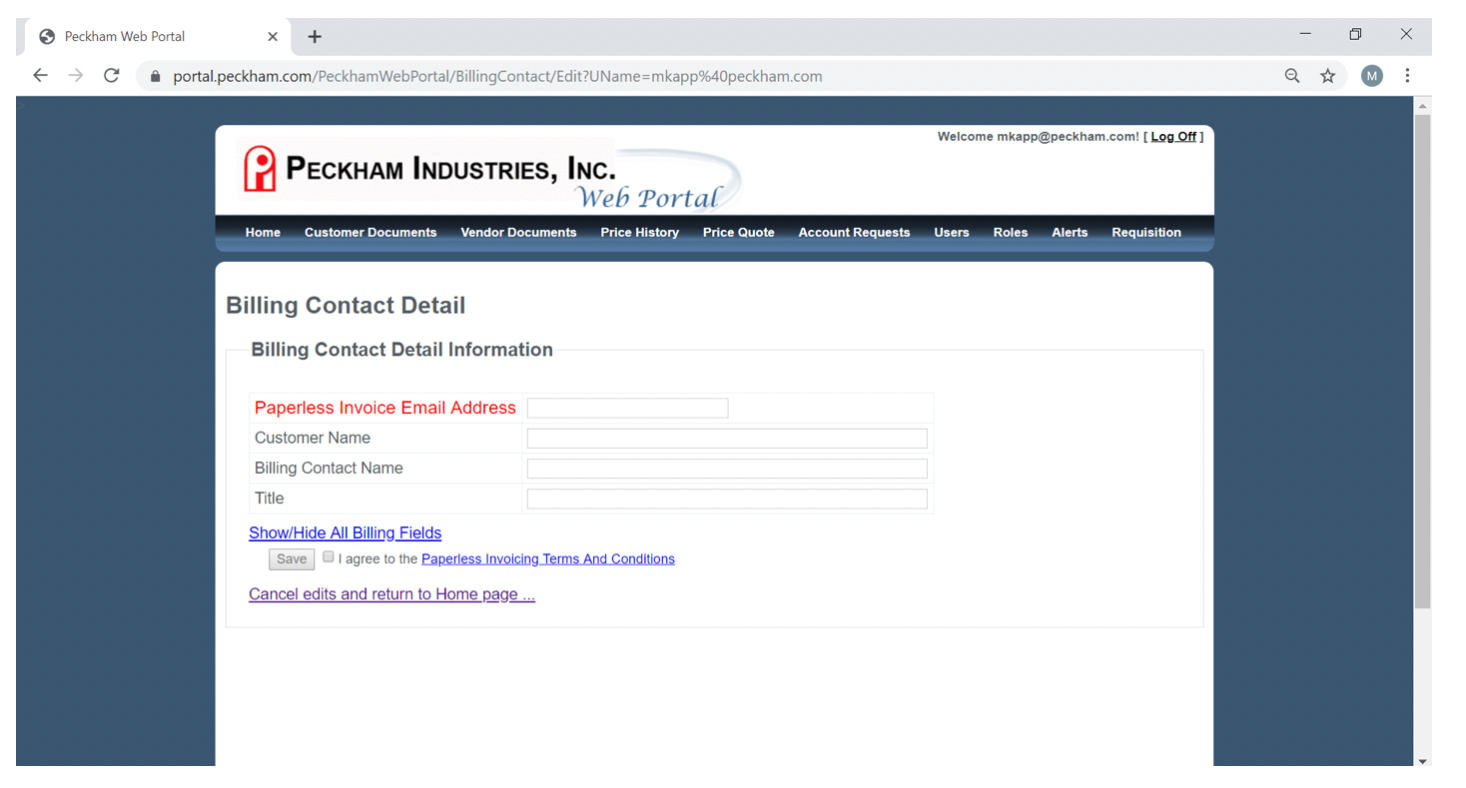 You will then begin receiving emails from billing@dev.peckham.com with your invoice attached as a PDF.
Please whitelist billing@dev.peckham.com so emails are not mistaken for spam.
The Peckham team is here to help if you have questions.