Who We Hire 
Peckham Industries is always looking to hire hard-working, innovative individuals who are able to learn quickly, apply mechanical and electrical know-how, and show flexibility and dedication to our team. We hire people from a variety of backgrounds and train them on the job. We offer more than just construction work. Many of our members specialize in administration, finance, environmental, quality control, customer service, project management, and more. We have many members who stay with us for the long term because of the opportunities we offer and our family atmosphere.
Join Our Team
Our current job listings include those for the entire family of companies wholly owned by Peckham Industries, Inc., throughout  New York, Vermont, and New England. Click the button below to review and apply for our current job openings. Thank you for your interest in Peckham Industries, Inc.
About Us
We have been a family-run business since 1924- the year Peckham Road Corp. was founded. Peckham Industries delivers high-quality materials and customized solutions to thousands of road construction, highway maintenance, and building construction customers. We supply construction materials and complete many different projects all across the Northeast. We have more than 25 locations throughout eastern New York and western New England, with approximately 1000 members.
Watch the videos below to learn more about the core values that we live and work by each and every day and learn more about what it's like working at Peckham.
We Live and Work by our Core Values: 
Working At Peckham
We value every one of our members. Without our members, we wouldn't be able to do what we do. Peckham offers many enriching benefits to all of our eligible members including:
What Our Members Have to Say About Working at Peckham: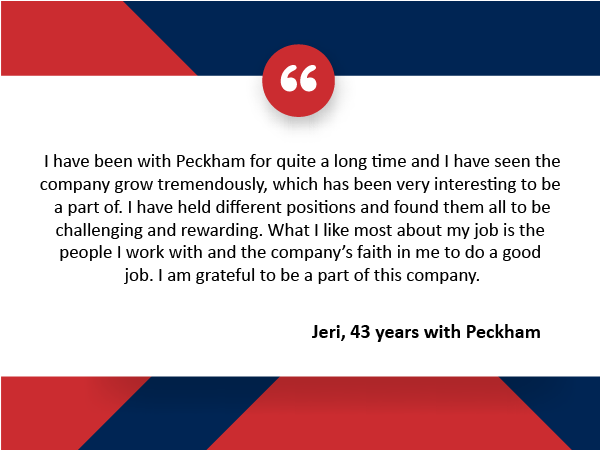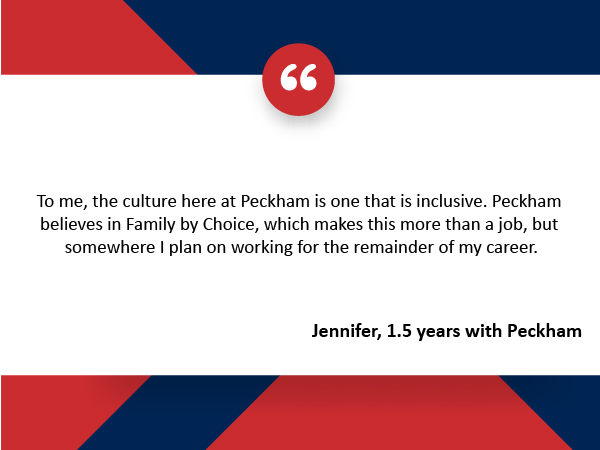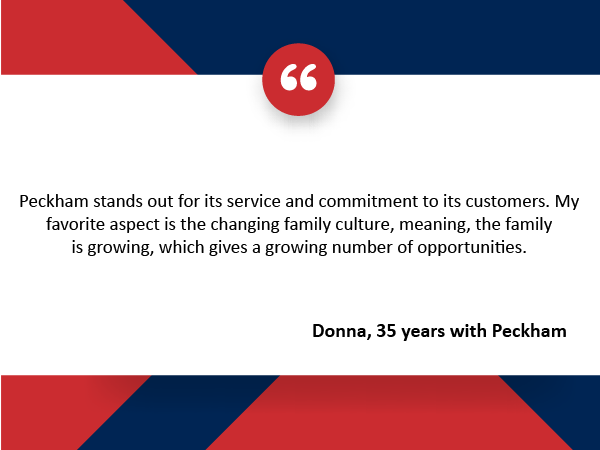 It is the policy of Peckham Industries, Inc. and related entities to provide equal employment opportunity (EEO) to all persons regardless of age, color, national origin, citizenship status, physical or mental disability, race, religion, creed, gender, sex, sexual orientation, gender identity and/or expression, genetic information, marital status, status with regard to public assistance, veteran status, or any other characteristic protected by federal, state or local law. In addition, Peckham Industries, Inc. and related entities will provide reasonable accommodations for qualified individuals with disabilities.