Environmental Stewardship
Reducing our Impact on the Environment and Operating Sustainably
Peckham Industries is proud of its commitment to environmental stewardship. Throughout its road construction, highway maintenance, and building construction business units, Peckham Industries uses sustainable practices that support a healthy planet and help to build stronger communities.
As part of any proposed quarry development, Peckham Industries supplies a quarry reclamation plan to indicate how it will return the quarry to nature at the end of its mining activities. Once retired from use, most quarries become ponds and lakes, supporting area wildlife and contributing to the ecosystem on the surrounding land.
Peckham Industries is a proponent of recycling asphalt whenever possible in its road and highway paving activities. The company's recycling services offer cost-effective, cutting-edge road rehabilitation methods including full-depth reclamation and cold in-place recycling, which are ideally suited to reconstructing deficient pavements and base materials by recycling 100% of existing materials, therefore increasing the sustainability of road construction and maintenance. Reusing existing materials is friendly to the earth: trucking costs are eliminated, fuel use is greatly reduced, and no new aggregates need to be used.
Peckham's commitment to reducing our environmental impact is evidenced by the company's strict adherence to the rules and guidelines of numerous governmental bodies charged with protecting our natural resources, including:
New York DEC, Vermont DEC, Massachusetts DEP, and Connecticut DEEP (permits focus on air emissions, mining, storm water discharge, wetlands, and petroleum storage)
United States Environmental Protection Agency (response plans for petroleum storage facilities, spill prevention control, and countermeasure plans)
United States Coast Guard (operation plans, terminal security plans, and spill response plans for petroleum storage facilities)
Federal Highway Administration & State Department of Transportation (regulations governing our drivers and trucks)
In addition to following all guidelines and regulations, we are proud of our proactive efforts to engage in reclamation projects to restore mined areas to a natural habitat.
Wildlife Habitat Council: Peckham Membership and Involvement
Peckham Industries has been a proud member of the Wildlife Habitat Council (WHC) since January 2020. The WHC works with companies such as Peckham to explore opportunities to improve and protect biodiversity in and around our facilities.  The WHC works to promote and certify environmental conservation and management on corporate lands/properties through partnerships and education. Initiatives promoted by the WHC translate corporate sustainability goals and objectives into tangible and measurable actions and achievable projects focusing on healthy ecosystems and connected communities. As part of these efforts, Peckham is currently identifying voluntary conservation activities that our employees and facilities can participate in that are consistent with our values of being good neighbors in our communities and stewards of the environment. Our first projects will include building a network of walking trails around the wetlands and planting hundreds of Shagbark Hickory trees on our properties.  Read more about Peckham's membership with the Wildlife Habitat Council, the projects we are currently pursuing, and future projects we will take on throughout all of our facilities. 
Pictured: Wetland at Peckham's Pleasant Valley facility. Photo courtesy of the Wildlife Habitat Council.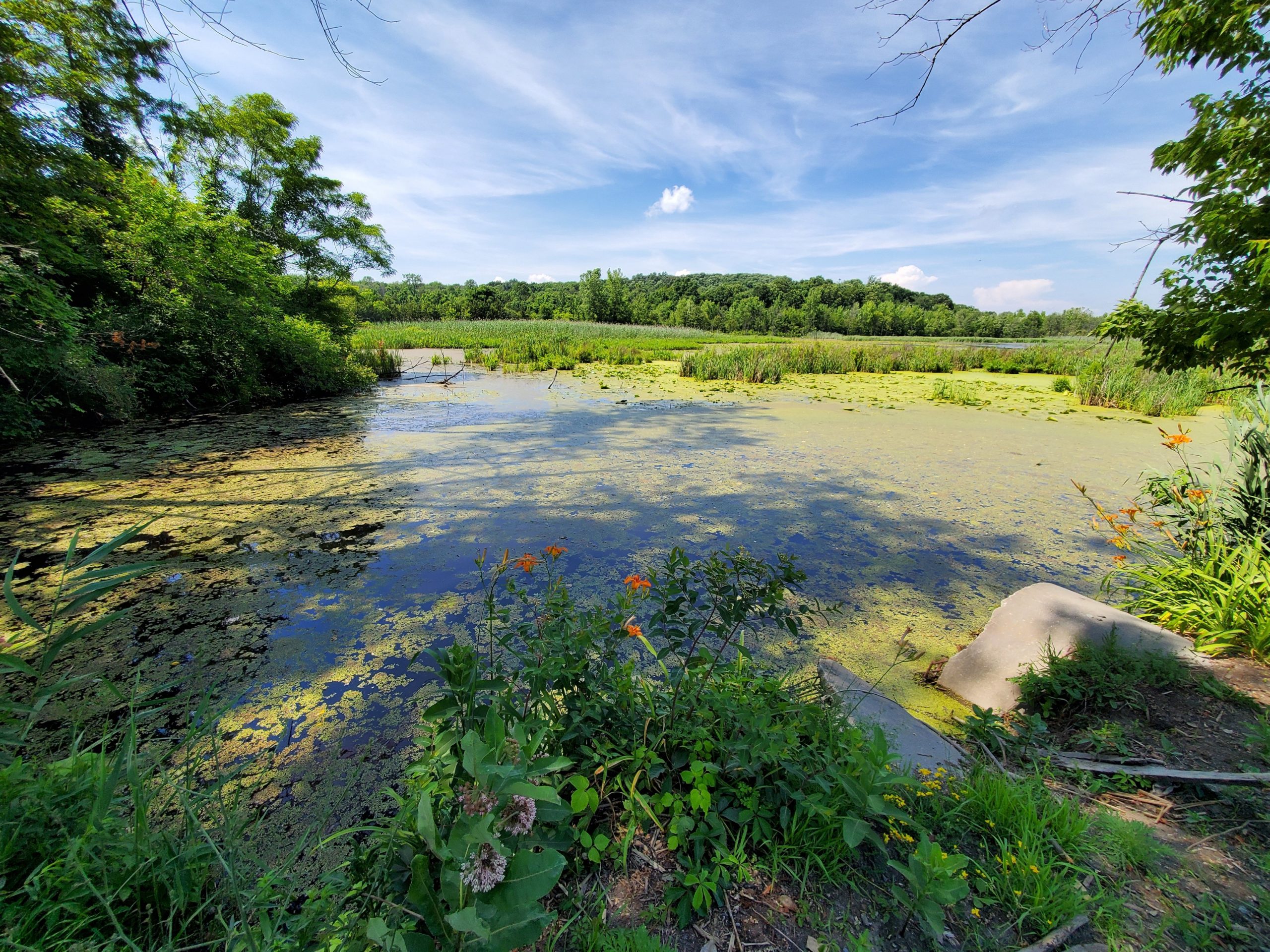 Case Study: Pleasant Valley Site Enhancements
Peckham Industries acquired our Pleasant Valley location in 2012. Since then, we've made many improvements. In 2018, a newly cleared area adjacent to North Avenue was improved with a natural-looking vegetated berm planted with various native species. This site enhancement, with safety, sound, and aesthetic benefits, is part of the environmental stewardship and community service ethic that Peckham Industries strives to incorporate in all its locations. See our Pleasant Valley website for updated information or read the site enhancement project report with additional visuals.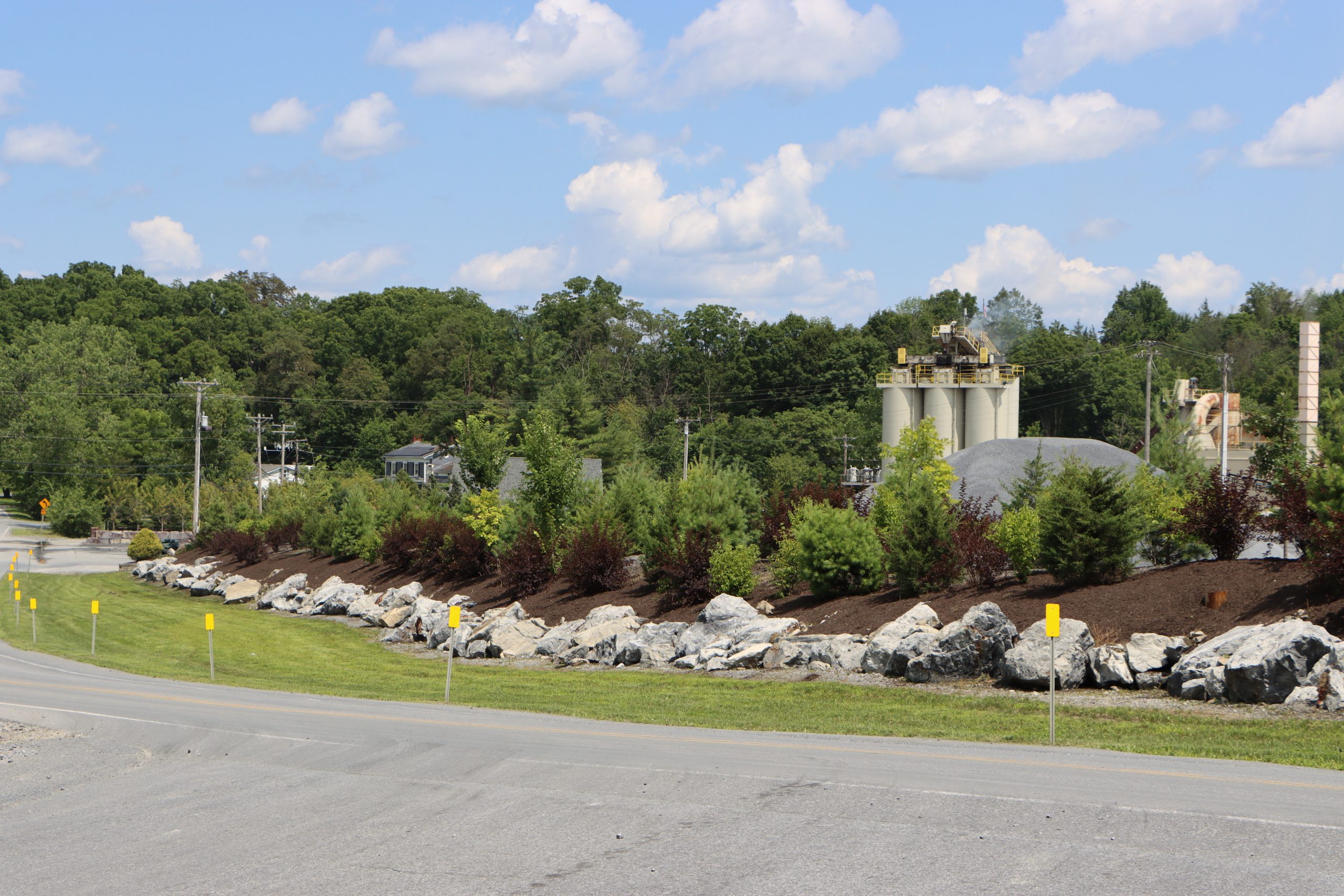 Quarry Reclamation
Mining is defined as temporary land use to be followed by subsequent land use compatible with the surrounding landscape.
Recycled Asphalt Pavement (RAP) Services
Recycled Asphalt Pavements (RAP) are sustainable and environmentally friendly.
Wirtgen Cold Recycler
Our Wirtgen 3800CR high performance cold recycler highlights the company's commitment to sustainability.